Windows phones may receive initial screen landscape mode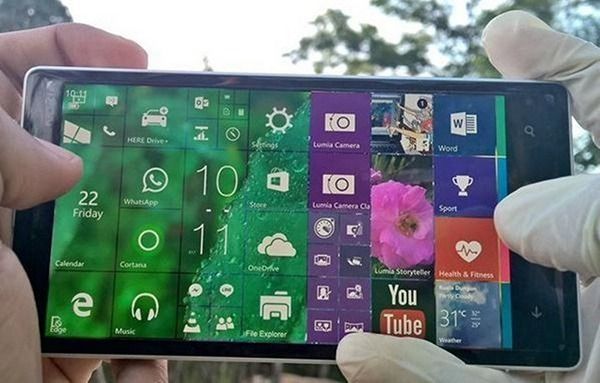 If Android-smartphone by default available only vertical desktop mode, users can easily download the shell side of the screen with the function of translation in the landscape position. Owners of devices based on Windows Phone is no such possibility, although with the release of Windows 10 platform Mobile everything can change.
Asked whether the initial screen of mobile Windows 10 support the horizontal orientation, program manager Windows Insider Gabe Aul (Gabe Aul) advised users to send in their wishes through the Microsoft application, which is available in all test builds of the operating system. If wishing to see the landscape mode in Windows-backgrounds will be a lot of developers will listen to their opinion.
It is also possible that the top manager of Microsoft simply decided to spur the activity of insiders, and 10 Windows Mobile team is already working on the home screen rotation function. As it is known, will soon be on store shelves should appear inexpensive compact tablets running mobile platform company. In devices with a large screen landscape mode would come in handy.
This fall Mirosoft, is expected to present the flagship Lumia 950 smartphone and a larger version of Lumia 950 XL.
Windows phones may receive initial screen landscape mode
updated:
August 10, 2015
author: