Why do you need iPad Pro?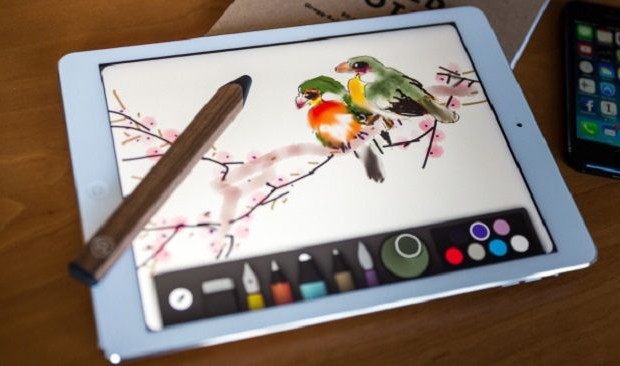 The first professional tablet of Apple will soon go on sale, but many potential customers do not understand why they need iPad Pro?
12.9-inch tablet designed for people who wish to replace their laptop and change into something more modern and comfortable to use. Thus, it is expected that the iPad Pro becomes a full-fledged workstation for a wide range of users.
The tablet can act as a "typewriter" for journalists and copywriters. iPad Pro can be an excellent device for photographers because it has an excellent color reproduction and high-definition display Retina. Moreover, iPad Pro with the Pencil will be useful to designers and architects, which is so important to work with stylus.
iPad Pro with a screen diagonal of 12.9 inches can be useful for you to solve a number of everyday tasks. Apple iPad Pro can be an excellent mini-cinema to watch movies.
We need to talk about the Pencil. The stylus has a special set of sensors. The pen recognizes not only gradations of depression, but also the degree of tilt, allowing you to work with it as with a real pencil.
Are you an artist? iPad Pro will be useful for both beginner and professional.
If you connect the Smart Keyboard, you can feel the convenience of working with text and keyboard. The tablet has a new "smart" connector.
IPad Pro also has an excellent software. Thousands of apps in the App Store are compatible with the new tablet.
Today, Apple offers three flagship models iPad: iPad mini 4, iPad Air 2 and iPad Pro. Perhaps the last tablet gives you more opportunities to work and creativity. If you do not scare a huge diagonal, weight or price – the choice is clear.
Why do you need iPad Pro?
updated:
November 7, 2015
author: