Updates Chrome for iOS: 1Password support and more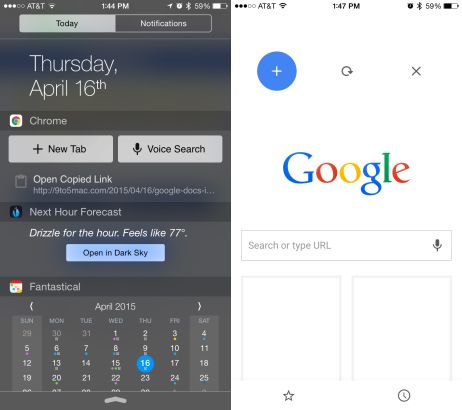 After updating Chrome browser for PC Google released a new version of the application for iOS. In Chrome 42, a new widget for voice search, added support for 1Password and LastPass.
The new widget is settled in the tab "Today" in the system tray. With it, you can one-touch open a new tab in Chrome or use voice search. In addition, if the clipboard is copied link, it is also reflected in the panel. Simply click on it to open it in the browser.
Chrome also began to support extensions such as 1Password and LastPass, which will allow open applications with saved passwords, without leaving the browser.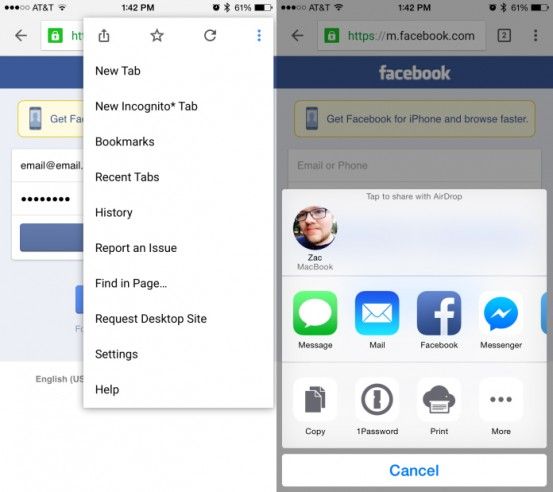 Some of the innovations added in the browser. For example, now just pull down the page to refresh it, and swipe left or right, you can create new tabs or close existing ones. This innovation is particularly useful for large screens where the finger just does not reach the button "Update" or "Open a new tab."
The app is available for iPad, iPhone and iPod Touch. Chrome, you can download by clicking below:
Updates Chrome for iOS: 1Password support and more
updated:
April 19, 2015
author: