Laptop Toshiba Satellite Fusion is equipped with swivel screen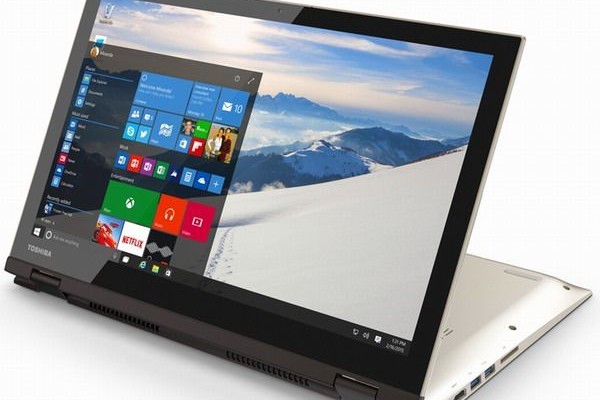 The full-size laptop Toshiba Satellite Fusion, the announcement of which was held today, users will appreciate not only the absence of the need to look into a tiny screen, but the ability to use it as a tablet. Touch screen laptop and can be rotated 360 degrees.
Altogether Toshiba Satellite Fusion has five basic modes of position of the screen – a laptop, a device for presentations, console, desktop and tablet PC. Display holds here Full HD resolution at a diagonal of 15.6 inches. Numeric keypad on the keyboard is also available. The model used in the Toshiba Satellite Fusion processor is not specified, but it is the fifth generation of Intel Core known as Broadwell. The amount of RAM is 12 gigabytes, and as the disk subsystem used hard drive 1 TB or 128 GB SSD-drive. The keyboard of the laptop with backlight, and it has a separate start button Virtual Assistant Microsoft Cortana, which will be part of Windows 10.
The laptop is already on sale with the OS Windows 8.1, so that this button is not active, but after July 28 OS will be free to upgrade to Windows 10. Toshiba Satellite Fusion is worth 650 US dollars for the minimum configuration. The price includes three USB-ports, two of which are 3.0, HDMI-output module WI-FI 802.11ac and speakers from Onkyo. The presence of an optical drive is no information.
Laptop Toshiba Satellite Fusion is equipped with swivel screen
updated:
June 21, 2015
author: