Swiss weather service will deploy the world's first supercomputer with GPU-accelerated for weather forecasting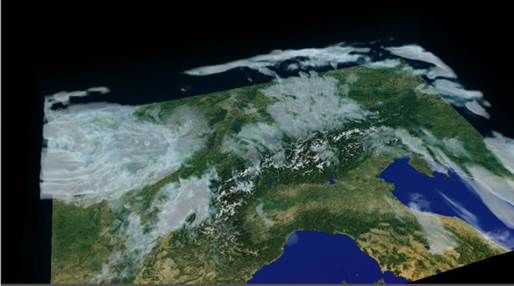 NVIDIA today announced that the Swiss federal office of Meteorology and Climatology MeteoSwiss becomes first major public weather service, have adopted a supercomputer, which uses GPU-acceleration for to improve the accuracy of weather forecasts daily.
The new system will provide a 2-fold higher resolution weather prediction models, and will be three times more economical than the current system of MeteoSwiss. Higher resolution models allows services such as MeteoSwiss, accurately predict hurricanes and other hazards to human weather phenomena, namely early warning of severe weather, more precisely determine their location of action and obtain more accurate information about the possible precipitation.
Thanks to the models of higher resolution MeteoSwiss will also be able to more accurately simulate the formation and behavior of clouds, including the prediction of the amount, duration and place of the rain and snow, as well as other related weather events in greater detail. This is particularly important for mountain areas of Switzerland, where the nature of the rainfall is particularly difficult to predict.
The new supercomputer MeteoSwiss, used for weather forecasting, based on the graphic accelerators NVIDIA Tesla K80 and delivers performance up to 40 times higher than that of the current system built on the basis of CPU.
A system with GPU-accelerated allow MeteoSwiss getting models twice the resolution for short-term forecasts (24 hours) short-range and three times higher resolution for the forecast of the average range.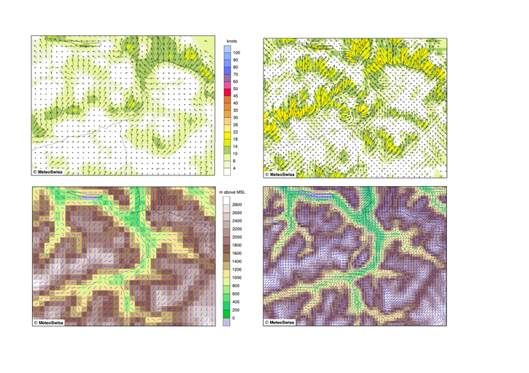 The addition of an integrated system for forecasting the weather for five days, further extends the capabilities of MeteoSwiss. A comprehensive forecasting system, which was previously available only to meteorological services with much greater infrastructure and resources, is now working on the basis of high-performance graphics processors, enabling researchers to perform many calculations in parallel and provide information on the most likely scenarios for the development of weather.
The new supercomputer Cray with NVIDIA boards already installed at the Swiss National Supercomputing center CSCS in Lugano (Switzerland), and will begin work in the spring / summer of 2016.
Improved access to GPU-accelerated application COSMO
Daily weather forecasts are created on supercomputers by numerical weather prediction models to simulate and predict the behavior of the atmosphere, including temperature, pressure, wind, rainfall and other factors.
MeteoSwiss It creates its own weather forecast by the model COSMO, developed by a consortium of small-scale modeling (Consortium for Small-scale Modeling). COSMO used for weather forecasts six more European meteorological services, which include and Russia. Other countries – Germany, Italy, Greece, Poland and Romania.
The consortium COSMO plans to implement GPU-accelerated solutions MeteoSwiss in its standard version, available for weather services in Europe and other members of the consortium COSMO.
Swiss weather service will deploy the world's first supercomputer with GPU-accelerated for weather forecasting
updated:
September 18, 2015
author: