Sony is preparing a version of the game console PlayStation 4 to 1 TB of memory on board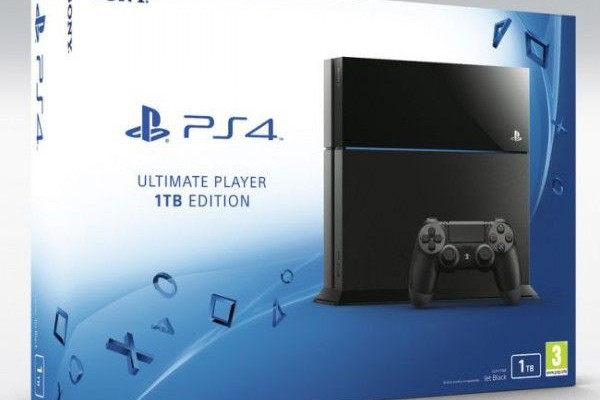 Within a few weeks (at least in Japan), Sony released a terabyte version of its game console PlayStation 4. A model called 1TB PS4 Ultimate Player Edition is designed to meet the needs of users who are accustomed to downloading from the Internet all that is possible and not worry about the lack of available disk space.
Recall currently on the market Japanese manufacturer suggested modifying the console with a maximum capacity HDD, equal to 500 GB. Most likely, the developer, and this volume would be limited, however, announced Microsoft Xbox One version with 1TB hard disk made of Japanese experts to act.
If Japanese gamers will get Sony 1TB PS4 Ultimate Player Edition in the coming weeks, the customers of USA, Europe and other Asian countries will have to wait until July 15, when the new product goes on sale here.
Company officials report that the console in comparison with the 500-gigabyte version of the 8 percent reduced rate of energy consumption, 10 percent dropped her weight. The case received a matte finish.
Sony is preparing a version of the game console PlayStation 4 to 1 TB of memory on board
updated:
June 23, 2015
author: