Skype for Android now supports sending photos offline
By Jonathan Davis on Feb 12, 2015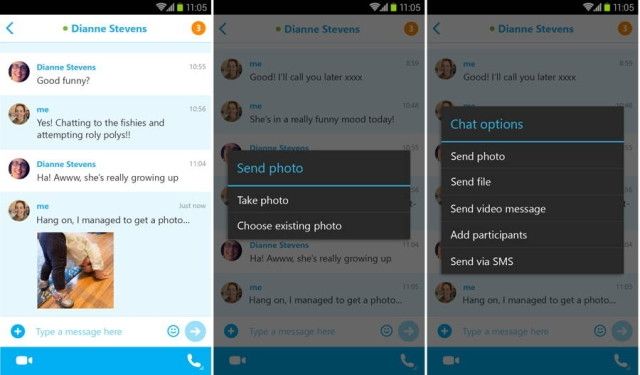 Good news for Skype users on the platform Android. The new version of the application allows you to send pictures, even if the other person to be offline.
Skype until recently was the only popular messenger that does not have such a possibility, that has been a constant target of criticism from users. The new version of Skype 5.2 for Android eliminates the misunderstanding. Another innovation is the support function of "Picture in Picture" for smartphones. Now you can work with other applications, without interrupting the conversation in Skype. Owning a tablet running Android this feature has been available since December 2013.
"With this update, you can send pictures to your contacts in Skype at any time convenient for you, regardless of their status. When your partner comes back online, stream photos will be waiting for him in the chat history, regardless of whether you are online or not. This will undoubtedly contribute to a more free communication, "- said in a statement.
Download the new version of the application at this link.
Skype for Android now supports sending photos offline
updated:
February 12, 2015
author:
Jonathan Davis