Revealed characteristics of video AMD Radeon R9 Fury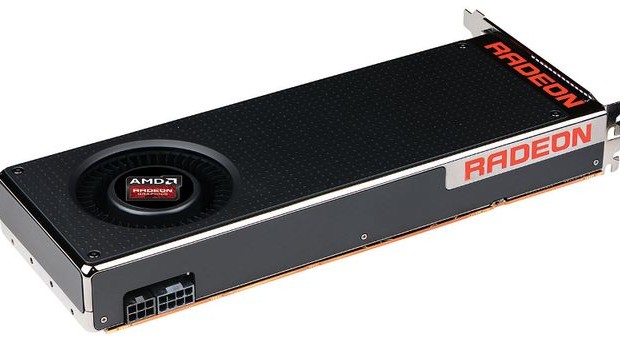 In one of the neighboring notes, we reported that for pre-order at a German supermarkets became available graphics accelerator ASUS Radeon R9 Fury StriX . However, the store does not specify the characteristics of the upcoming trends. Rectify the situation could site TweakTown , which through its own channels procured details about the specifications of the second adapter based on 28 nm core AMD Fiji.
According to foreign sources, the map Radeon R9 Fury as part of GPU will have 56 active computing module of the 64 available. Thus, the number of stream processors will be 3584 units. The number of raster units will continue be 64 units, and the number of texture units will be reduced from 256 to 224. It is believed that the memory configuration does not change – users will be prompted to 4096 MB VRAM HBM stack with 4096-bit interface.
Will compared to the Radeon R9 Fury X untouched and frequency formula, which will be kind of 1050/1000 MHz (core / memory). Apparently, in terms of performance future novelty will be inferior to his elder brother 10-12%. This can make it a direct competitor to the market graphics card NVIDIA GeForce GTX 980 .
Revealed characteristics of video AMD Radeon R9 Fury
updated:
July 7, 2015
author: