Photographer allow a closer look to the display Apple Watch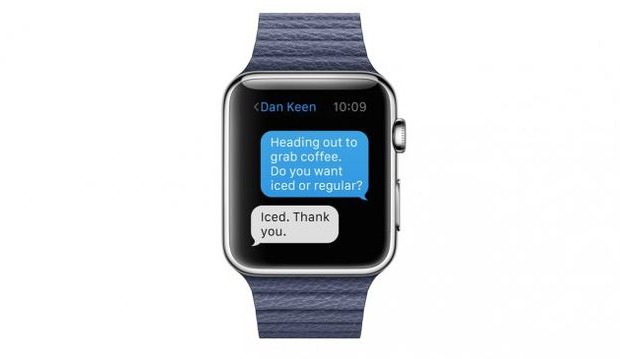 Unlike other mobile devices from Apple, at Apple Watch uses AMOLED-display. This technology is very different from the LCD. Photographer Brian Jones was able to shoot Apple Watch the display so that the image you can see the pixels and subpixels. He also suggested to compare the displays and Apple Watch iPhone 6 . In his pictures the difference is visible to the naked eye.

As you can see in the images above blue subpixels share the red and green, while the LCD-display for iPhone 6, the image of which you can see below, they are arranged in series. You can also notice that the pixels on the screen Apple Watch are less dense and black space is seen more clearly. Because of this, according to Brian Jones, the screen looks like Apple Watch more contrast.
In the image display Apple Watch You can also see the point of orange. Their photos captured with the help of bright light. This is nothing like the contact elements are responsible for the work Force Touch , the ability to recognize increased tap on the screen. We look forward to apear Force Touch in the next generation iPhone , and then we may be able to see how these items will appear on its screen.
Photographer allow a closer look to the display Apple Watch
updated:
July 9, 2015
author: