Personal devices to scan the iris of the eye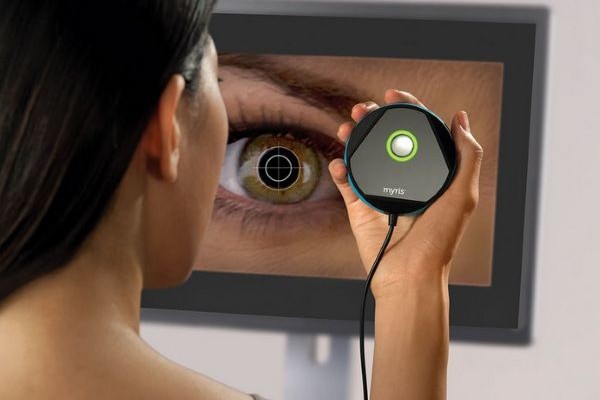 Protection of Privacy on the Web is becoming increasingly important with the development of Internet technologies. It can be argued that all business activity takes place on the Internet, and therefore information on the private or financial nature can easily attract fraudsters operating in the web. Of course, you can protect your data with a password, but with the function ID scanning the iris of the human eye to protect your data is much more reliable.
This device increases the level of protection of personal data at times. Now, before you get access to certain websites, Eye Scanning Password Authenticator will scan the iris of your eyes in order not to allow an attacker to take advantage of your information. Once your personal information is saved, all further ways to protect it will be tied to it.
If you access the online banking, bank card count from one computer, then chances are that your information is protected, will be quite high. But if you have to go on their financial resources from different computers, the ID will be described simply irreplaceable. Cost Eye Scanning Password Authenticator is 150 dollars, which is very little compared with the amount that you will be able to protect them from bad intentions intruders.
Personal devices to scan the iris of the eye
updated:
June 22, 2015
author: