OnePlus: the next leader of the will receive chipset Snapdragon 810 v2.1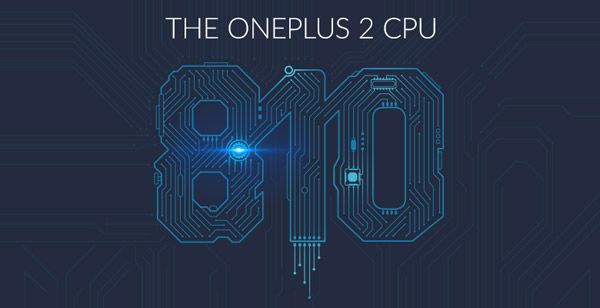 In recent years, a growing number of partners, Qualcomm says overheating hardware platform Snapdragon 810. But OnePlus not afraid of the problem of the chipset, and the company has recently officially confirmed that the next flagship smartphone OnePlus 2 will be based on Snapdragon 810 v2.1.

Engineers OnePlus long thought over what the processor is ideal for the second generation of the company's flagship smartphone. And in the end, they opted for the latest iteration of Snapdragon 810, will appreciate the power of the chipset and multi-tasking.
"We refuse to compromise between quality and performance. And we believe that Qualcomm and its team of engineers, as before, be able to provide the best sense of the use OnePlus. When companies trust each other to do great things," – said the representative company.
In OnePlus we noted that the company has taken all the necessary measures in order to avoid possible problems with overheating smartphone. To do this, OnePlus 2 was decided to use the Snapdragon chipset 810 version 2.1. And for a more uniform distribution of heat emitted their manufacturer used graphite and thermally conductive gel. And internal testing smartphone showed that it fully complies with industry standards, without overheating, even after several hours of use.
OnePlus and work in developing software for the smartphone. Its operating system OxygenOS been specially optimized for Snapdragon 810. In OxygenOS uses a proprietary technology of information processing, in which the platform analyzes the current challenges and adequately uses the computing power of the chipset. For example, powerful computing core Snapdragon 810 will only be used for heavy gaming or complex calculations, whereas for simple text messaging OxygenOS activates only energy-efficient processor core. But even more important is that the software will not seek to use two neighboring nuclei, thus avoiding excessive concentration of heat.
OnePlus: the next leader of the will receive chipset Snapdragon 810 v2.1
updated:
June 18, 2015
author: