OnePlus: next flagship smartphone will be the first port with USB Type-C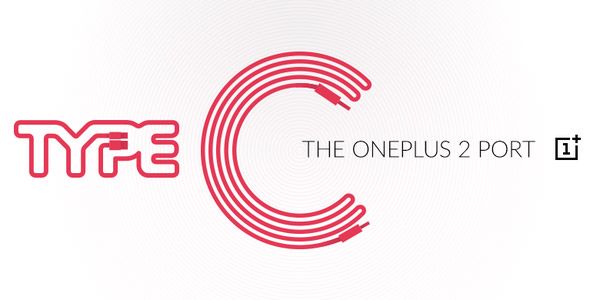 Last year, Chinese OnePlus beginning to warm interest in its first flagship smartphone, long before the official announcement. And manufacturers remains faithful to this tradition, talking about all the new features of the next OnePlus 2.
Just last week, the company confirmed that the heart OnePlus 2 performs hardware platform Snapdragon 810 version 2.1. And in order to reassure users that constantly hearing about the problems with overheating of the chipset in OnePlus assured that the novelty will receive a number of software and hardware solutions that minimize the risk of overheating smartphone, among whom there were also reduced to 1.8 GHz clock speed of its processors .
And now OnePlus boasted another feature OnePlus 2, which will become the world's first smartphone with a port USB Type-C. This 2-way port is much more convenient standard MicroUSB and USB-port. But until now it has only been used in tablets and laptops, and never installed in smartphones. The problem is that the manufacturer did not specify the type of port, and we do not know yet whether he will support the Hi-Speed USB 3.1. Although, given flagship status device, this assumption seems more than logical.
According to rumors, OnePlus 2 will boast 3 or 4 GB of RAM, 5.7-inch touch-2K-screen, 16- and 5-megapixel camera, 3300 mAh battery and the operating system Android 5.0 Lollipop. The official announcement of the smartphone will take place in the III quarter, and its cost is likely to be about $ 400.
OnePlus: next flagship smartphone will be the first port with USB Type-C
updated:
June 23, 2015
author: