NVIDIA is preparing a professional graphics Quadro M5000, Quadro M4000 and Tesla M60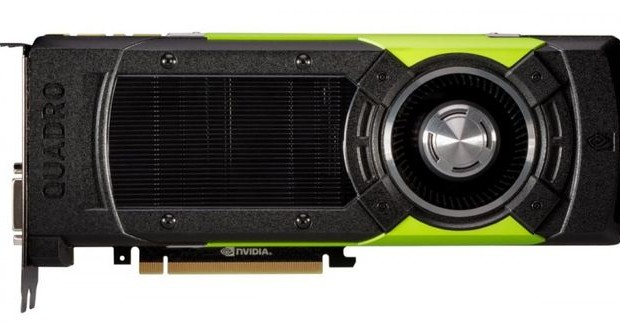 The driver NVIDIA spotted information about modifications fresh series of graphics accelerators Quadro M. These are the models NVIDIA Quadro M5000 and M4000 , which are likely to be presented at the event SIGGRAPH 2015 , which will be held this year on August 9. This assumption seems plausible, since last year at this conference Californian manufacturer announced video cards Quadro Kx2 Series.
The two upcoming trends based on the graphic processor GM204GL. As you can see, NVIDIA is gradually replacing the lineup Quadro GPU Kepler more modern Maxwell. Of all the new GPU I have not received registration in the professional series only GM206.
The configuration of the adapters yet remains unknown, but it is believed that they may include 8 GB of onboard memory. The design of the cooling system inherited from the model can migrate Quadro M6000 .
Not only the M6000 series in the professional segment expects completion. There are reports that NVIDIA is preparing to offer a video adapter and Tesla M60 . At least, this model also starred in a driver. The new chip will take as a basis for GM204.
More information about the models of NVIDIA Quadro M5000, M4000 and Tesla M60, most likely, will be announced in the coming weeks.
NVIDIA is preparing a professional graphics Quadro M5000, Quadro M4000 and Tesla M60
updated:
June 29, 2015
author: