MSI launches the compact premium fee Z170I Gaming Pro AC WiFi-enabled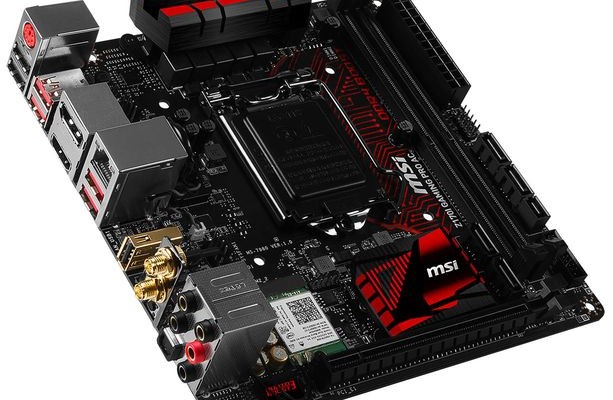 The Taiwanese company MSI announce the launch of a new motherboard premium on the socket LGA1151. The product is well-known manufacturer has received marketing name MSI Z170I Gaming Pro AC and uses the basis of PCB format mini-ITX.
The novelty is supplied with a set of connectors 24-pin ATX and 8-pin EPS, and the local VRM system includes five phases. The solution supports dual-channel RAM DDR4, for which supports a proprietary DDR4 Boost, of the expansion slots, users will be presented with only one PCI-Express 3.0 x16, allowing to strengthen the system based on this motherboard a discrete graphics card.
Among other things, MSI Z170I Gaming Pro AC gives users access to the port mPCIe, which installed the wireless network adapter, and four SATA-III, two of which can be used as SATA-Express (16 Gbit / s). On the reverse side of the PCB there is also a port of M.2 (32 Gbit / s).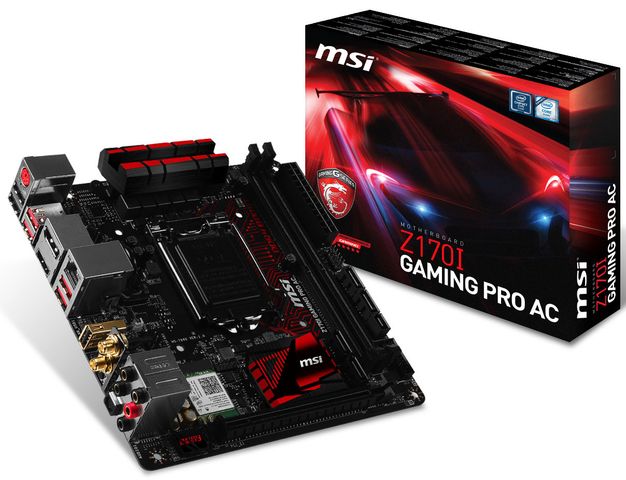 The built-in graphics core processor will allow the video outputs are provided for DisplayPort and HDMI, gigabit wired network controller based on the Intel, as mentioned above , there is also a wireless adapter for use with 802.11 ac and Bluetooth 4.0.
Note the presence of MSI Z170I Gaming Pro AC 8-channel audio codec with a signal-to-noise ratio of 115 dB. With the interface panel USB 3.0 is also available in sufficient quantity, one PS / 2 connectors for the antennas WiFi.
MSI launches the compact premium fee Z170I Gaming Pro AC WiFi-enabled
updated:
August 29, 2015
author: