Microsoft ended support Modern-version of Skype
By Jonathan Davis on Jun 13, 2015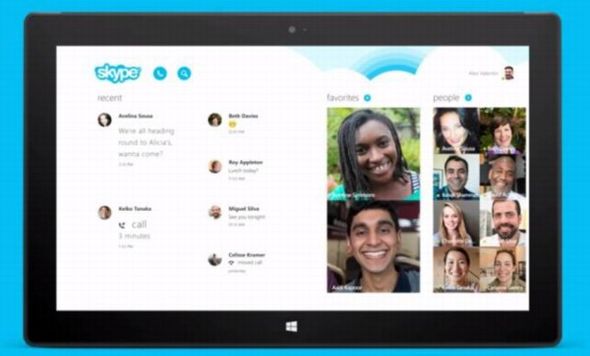 Software giant Microsoft announced the discontinuation of Modern-VoIP-client version of Skype. This is explained by the desire to focus on the desktop version of the program and throw all forces on its improvement. Support will be completely discontinued on July 7 of this year, with a few exceptions.
Those users who are not lucky enough to be the owners of devices based on Windows RT, will still be able to download Modern-version of "Skype", but it is not known how it will come out regularly update, though, most likely of them will be forgotten. For users of other software platforms link to download Skype under the Modern UI will work as a redirect to the page download the desktop client version. As you know, Microsoft has bought Skype a few years ago, and during that time, the program has undergone a lot of changes, including learned tightly hang when entering only seven characters in the chat window. This feature has been integrated into one of the latest versions of the client, but recently access to it was closed.
Microsoft will continue to release updates for the Skype desktop interface for Windows, and under Linux, Mac OS, Android, iOS and BlackBerry OS. In addition, at the end of July will be released on Windows 10 – the newest OSes from Microsoft. Already Skype officially support it. Meanwhile, it appears more and more competitors, for example, the same WhatsApp and Viber, until recently only available on mobile devices, and now migrated to Windows-based PCs.
Microsoft ended support Modern-version of Skype
updated:
June 13, 2015
author:
Jonathan Davis