Korean operator KT launched Giga LTE mobile network with speeds up to 1.17 Gb / s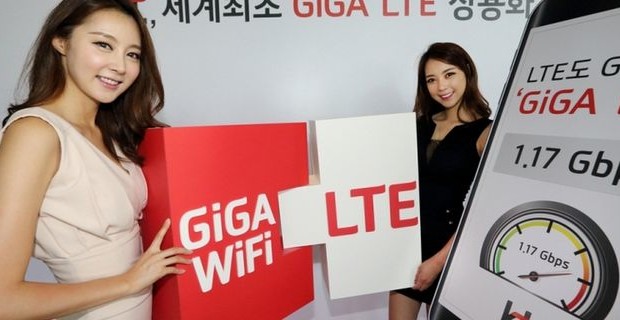 Network 5G will conquer the world around 2020. This timing predicts the majority of players in this market. And while new technologies are not available, the Korean operator KT proposes to use existing resources to conquer new frontiers of speed.
The technology provided by the operator, is called Giga LTE. The company promises speeds of up to 1.17 Gb / s. For comparison, the maximum speed fourth-generation network can reach 450 Mbit / s.
The secret is simple KT. It lies in the simultaneous use of LTE cellular networks and access points Wi-Fi, the operator of which there are about 140,000 across the country.
Initially the service will be available only for owners of smartphones Samsung Galaxy S6 and S6 Edge. Later it spread to other machines.
Korean operator KT launched Giga LTE mobile network with speeds up to 1.17 Gb / s
updated:
June 18, 2015
author: