KOSS introduced a mobile headset for music lovers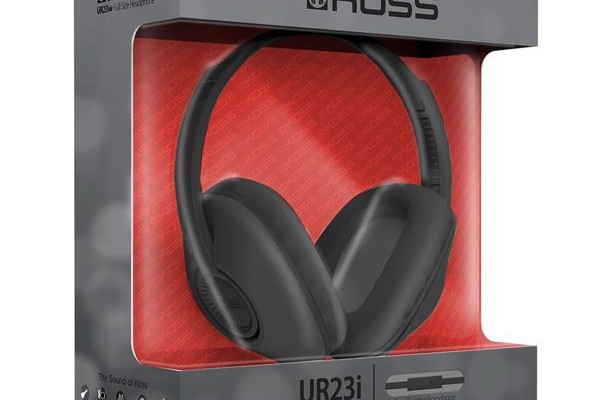 Company KOSS (American designer and manufacturer of headphones) in the summer of 2015 has expanded its line of mobile headsets a full-size model. New product designed for those who are not willing to sacrifice quality for the sake of music to reduce the size headphones.
The headset UR23i made in the traditional form factor with patch cups, soft ear pads and adjustable headband. This will give music lovers the possibility of complete immersion in music, but also to respond to calls with one touch by a miniature remote with a microphone on the cord.
Headphones are made in lightweight and rugged. The flat shape of the cable eliminates tangles and wringing it. Bowls D-shaped comfortably close to the head, and as the manufacturer promises, provide corporate clean and rich sound.
The new headset plays audio frequency range of 20 Hz – 20 kHz, has a sensitivity of 94 dB / W m * and increased impedance (32 ohms) for better music. Headsets are available in four different variants of colors: white, black, green and blue.
On the headset UR23i, as well as on all of its products, the manufacturer gives a lifetime guarantee.
KOSS introduced a mobile headset for music lovers
updated:
July 30, 2015
author: