IFA 2015: Lenovo has introduced smartphones VIBE P1 and P1m for business and pleasure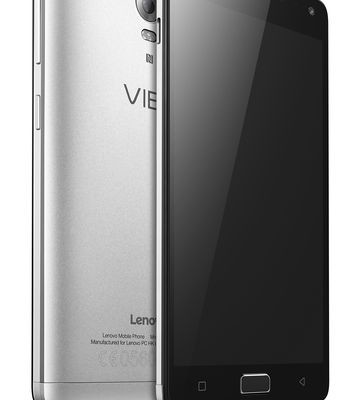 Lenovo has introduced two new series of high-end smartphones Vibe, designed to the most demanding users who need a mobile phone anytime, anywhere – Lenovo Vibe P1 and P1m.
Lenovo VIBE P1 comes with one of the most capacious battery in its class – 5000 mAh. The smartphone will last all day without recharging, and can even be recharged via USB other gadgets thanks to the OTG (On-The-Go) Charging. Also in the smartphone provides the power saving mode and quick charging function (24W).
Lenovo VIBE P1 is equipped with eight-64-bit 615 Qualcomm Snapdragon processor clocked at 1.5 GHz. Thanks to the WiFi Boost smartphone support wireless 5Ghz WiFi, which provides a maximum data rate in a wider range. VIBE P1 is equipped with NFC-chip, so you can quickly, wirelessly connect to a variety of "smart" devices from the headphones to the camera and the TV. The smartphone has a fingerprint reader built into the button Home, which is used to unlock the screen and provides a high level of security.
The device has a "smart" technology power boost. Isolated speaker smartphone absorbs resonance and better bass passes. Lenovo VIBE P1 is equipped with a 13-megapixel rear camera with a sensor PDAF (phase autofocus) for fast focusing, and 5-megapixel front camera for self with a few shooting and image enhancement functions.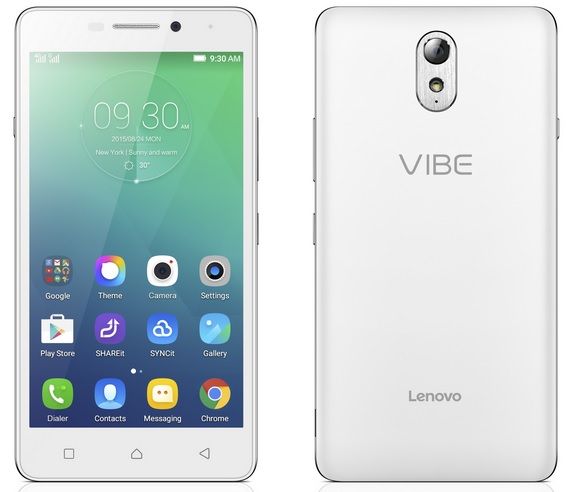 The smartphone is made in the body of metal and glass, framed by a thin aluminum frame 4 mm thick and has a curved rear metal panel with improved ergonomics. The phone screen has a strong protective coating Gorillia Glass 3, resistant to cracks and scratches. Lenovo VIBE P1 is available in the case of silver (Platinum) and dark gray (Graphite Grey) colors.
Smart Lenovo VIBE P1m is equipped with a battery capacity of 4000 mAh, which provides a long battery life, with fast charging, which allows you to quickly charge the phone if necessary.
VIBE P1m nanocoating also has to protect against splashes. New feature quad-core 64-bit processor MediaTek and bright 5 "display. According to the manufacturer, Lenovo VIBE P1m – the most optimal in terms of price and quality smartphone. Lenovo VIBE P1m produced in the body black (Onyx Black) and white (Pearl White) colors.
Specifications Lenovo VIBE P1:
Processor: 64-bit 615 Qualcomm Snapdragon processor clocked at 1.5 GHz
Operating system: Android 5.1 Lollipop
RAM: 2GB
Built-in memory: 32 GB
Card slot: microSD up to 128 GB
Display: 5,5 "FHD IPS display (1920 x1080)
Camera: 13 MP rear camera with phase autofocus and LED flash, front camera of 5 MP with a fixed focal length
Means of communication: connect the LTE (4G), Wi-Fi (IEEE 802.11 b / g / n / ac) and Bluetooth 4.1
Battery: 5000 mAh (Li-Polymer)
The number of SIM-cards: two slots for SIM-cards (nano and nano)
Colors: Silver (Platinum) and dark gray (Graphite Grey)
Dimensions (W x dx B): 152.9 x 75.6 x 4,6-9,9 mm
Weight: 187 g
Specifications Lenovo VIBE P1m:
Processor: 64-bit processor Mediatek MT6753P with 1 GHz
Operating system: Android 5.1 Lollipop
RAM: 2GB
Built-in memory: 16 GB
Card slot: microSD up to 32 GB
Display: 5 "HD IPS display (1280×720)
Camera: rear – 8 megapixels with autofocus and LED flash, front – 5 megapixel with a fixed focal length
Means of communication: connect the LTE (4G), Wi-Fi (IEEE 802.11 b / g / n) and Bluetooth 4.1
Battery: 4000 mAh (Li-Polymer)
The number of SIM-cards: two slots for SIM-cards (micro and micro)
Colors: black (Onyx Black) and white (Pearl White)
Dimensions (L x W x H): 141 x 71.8 x 9.3-9.5 mm
Weight: 148 g
IFA 2015: Lenovo has introduced smartphones VIBE P1 and P1m for business and pleasure
updated:
September 5, 2015
author: