IFA 2015: DJI introduced a software update for drones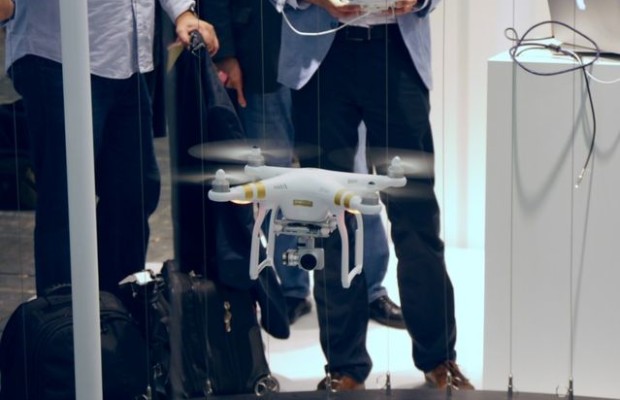 Among the participants there are IFA and manufacturers drones, which confirms that the drones have become part of everyday life. At a press conference the leader of this industry DJI new aircrafts has not been demonstrated. The company unveiled a major upgrade of the software for their products.
The three Phantom models 3 and 1 part of Inspire will have to update the new management regimes, which have long been waiting for users. Total of five modes. They will make the management process easier, safer, and allow the use of drones more widely. Very often people have been asked to add to the software function "Follow Me", said the representatives of DJI. And now the drone will indeed follow the user if the order has a remote control. This will simplify the photographing, when the center of the image must be a user.
The function "Point of Interest" will provide an opportunity to make great photos. The user determines how radius and at what altitude drone must be on the subject. This will make the professional panoramic photos. In the "Way Point" drone will move in a certain path, and the user can control the process of shooting video. Functions "Course Lock" and "Home lock", on the other hand, addressed to beginners. "Course Lock" allows you to control shooting is not from the perspective of the drone and pilot. The user does not have to take more account of the orientation of the drone. Use the "Home lock", you return the drone back. To do this, simply turn the lever should be back at the same time, the orientation of the drone is not important.
The update will be provided to the Phantom and Inspire 3 1 7 September. Inspire 1 receives the function of "Follow Me", but it will be available to all the other "smart" functions. In addition, the firmware update to Phantom DJI 3 will make available the possibility of shooting in a mode of 2.7K (2704 x 1520 pixels, 30p). Drones DJI can be seen at IFA, organize demonstration flights.
IFA 2015: DJI introduced a software update for drones
updated:
September 5, 2015
author: