IFA 2015: ASUS has showed video card GeForce GTX 980 Ti Matrix Platinum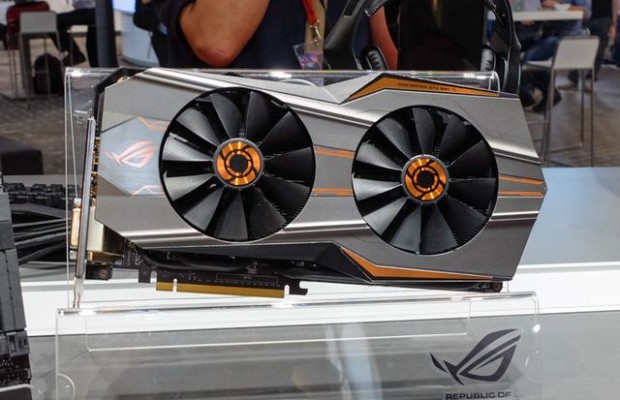 Despite the fall in global demand for gaming video card manufacturers do not cease to please avid enthusiasts interesting patterns in this area. Moreover, the company ASUS in the elite class is ready to offer several of its developments: after yesterday's announcement of model ASUS GeForce GTX 980 Ti Poseidon Platinum based cooler DirectCU H2O Taiwanese developer also demonstrated no less interesting accelerator GeForce GTX 980 Ti Matrix Platinum .
adapter is lit up at the place these days the exhibition IFA 2105. At this stage, we have the opportunity to get acquainted with the look of the future trends and find out about some of the technologies used in it, but the operating frequency and other specifications, apparently, will be disclosed later.
For a start it is worth noting aluminum housing ASUS GeForce GTX 980 Ti Matrix Platinum , which, unlike other members of the series, changed color to black and red to orange-titanium. Under the protection of the multicast hidden aluminum radiator and copper nickel tube diameter of 10 mm; cooler airflow made by two large format fans. Incidentally, the housing has traditionally there is a special color indicator, signaling the load of GPU.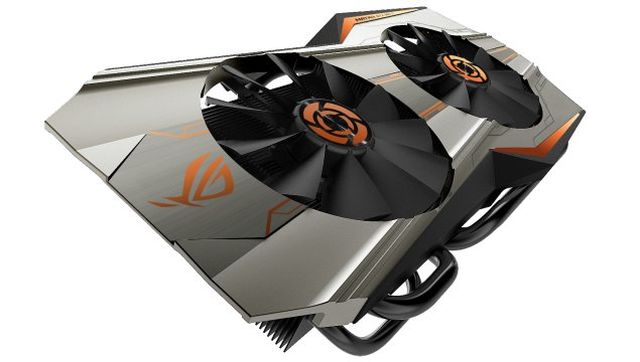 skilled ASUS, through structural improvements, managed to reduce by 25% relative to the chip's reference temperature range under load, with almost three times the fall and the value of the sound pressure. Overclockers probably celebrate for themselves the existence of additional BIOS, as well as a special feature that prevents frost in the memory by using liquid nitrogen. And significantly improved power supply subsystem ASUS GeForce GTX 980 Ti Matrix Platinum.
Representatives from ASUS yet prefer to keep secret data on the cost and timing of delivery of new products.
IFA 2015: ASUS has showed video card GeForce GTX 980 Ti Matrix Platinum
updated:
September 5, 2015
author: