GPU NVIDIA Pascal will be produced by TSMC 16-nm process FinFET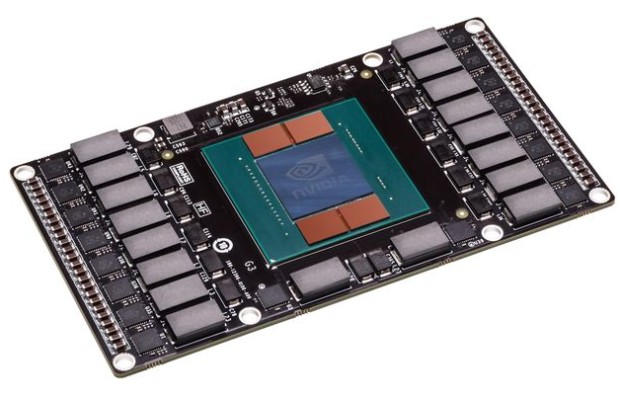 The following year, AMD and NVIDIA will transfer production of its GPU on process technology FinFET. We remind that all modern chips for graphics cards are still made of 28-nm process, so that such a transition is very important. Manufacturers will be able to significantly increase the complexity of the chip, as well as to increase efficiency. So far as possible the contract manufacturer TSMC and deals only with Samsung, as they have the necessary power and expertise for the production of such complex chips on a new process technology. But, according to the publication Business Korea , the South Korean giant Samsung withdrew from the race, so that only the Taiwanese manufacturer TSMC (Taiwan Semiconductor Manufacturing Company) – at least, this applies to the production of GPU NVIDIA. For AMD, the same step is also very likely, but it is a question only of NVIDIA.
It is alleged that on September 15 NVIDIA has taken the final decision cooperation with TSMC, refusing from Samsung. We are talking about the new GPU Pascal , which will be presented in the first half of 2016. An interesting option would be to split production between TSMC and Samsung, but in practice it is not realistic because the company relies on the implementation of various technical process FinFET. Perhaps long-term cooperation with TSMC and trust enabled NVIDIA to make a final decision on the choice of the Taiwanese manufacturer.
Samsung loss of this contract is hardly pleased. Samsung Semiconductor Business is growing faster than the rest. Besides its own SoC Exynos processor produces a South Korean giant A8 and A9 for the Apple iPhone and iPad. If A9 is also used technical process FinFET. So that the competence and experience of the Samsung there, but do not forget about the differences in the production of SoC and the most complex GPU of tens of billions of transistors.
When starting the production of the two sides should work very closely with each other in order to quickly solve production problems related to the properties of the GPU or architecture. Here, NVIDIA has a wealth of experience. For example, in the manufacture of GPU Fermi NVIDIA, as in the present architecture, use a block SMS (Streaming Multiprocessors), which are connected through interconnect with each other and with memory. The connection between the SMS and the memory is performed through the line "Fabric", which is a thin metal fiber. Since the components are operating at very high clock frequencies, due to the proximity of the individual fibers appeared electromagnetic interference. These disturbances have become a serious obstacle to the production of GPU Fermi. With the transition to a new process technology TSMC NVIDIA definitely wants to avoid such "gotchas" in the manufacture of Pascal.
GPU NVIDIA Pascal will be produced by TSMC 16-nm process FinFET
updated:
September 18, 2015
author: