Google Now will support information cards from third-party applications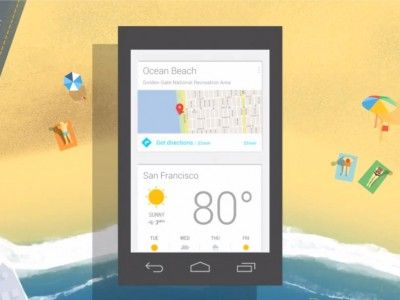 Service Google Now, of course, very useful. At any time, the user can get information about upcoming trips abroad weather, exchange rates, and many different data based on location and past search queries. However, there are in service and one fundamental flaw – it does not support the majority of third-party applications. Developers, heeding the request of users, we decided to add the ability to be notified when based on software from third-party developers. True, we should not rejoice too soon, because support for applications will be introduced gradually.
Starting today, our service for Android helps you keep up with the updates of useful information in 40 different applications at once. This will bring support for O cards Google Now data you want at a time when it is needed.
In Google also mentioned applications and services that will be supported after the release of the update. The list includes Lyft, Airbnb, Pandora and Duolingo. Support other applications Google plans to add later. The updated version of the service should appear in the Google Play within a few weeks.
Google Now will support information cards from third-party applications
updated:
February 1, 2015
author: