Google Now on Tap: most interesting Android function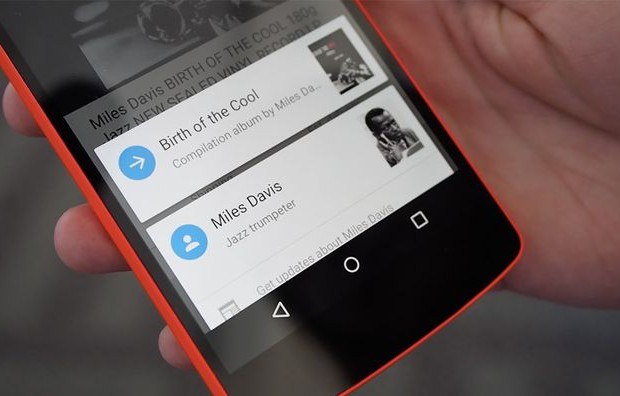 Once Android Marshmallow was released, we talk about new interesting features. We already told you about Doze, permission of apps and others. But what is Google Now On Tap?
We decided to write an article about Google Now On Tap, because it is truly innovative technology. Let's find out what it is and how it works!
What is Google Now On Tap?
Google Now is the personal assistant, which is able to carry voice commands. Search engine is able to recognize more than 100 million different contexts and provide answers tailored to your habits.
What is Google Now On Tap? The new feature is nothing more than an extension of Google Now. Smart service that can respond to all your requests without wasting time. Now On Tap analyzes the content displayed on the screen and offers related search results.
For example, you are chatting with a friend on WhatsApp and cannot remember the name of the actors of the last episode of Star Wars? Activate Google Now on Tap and immediately get a link to IMBD, where you see all actors.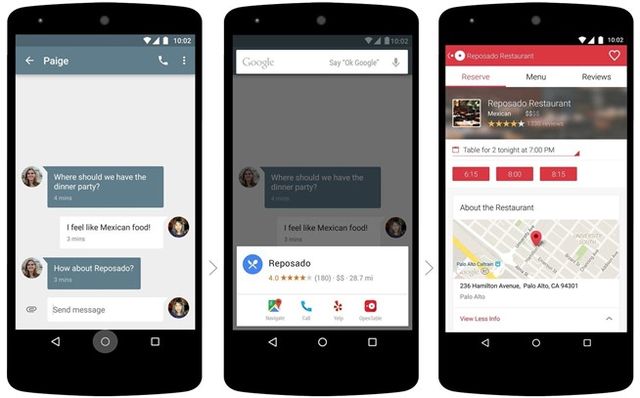 How to use Google Now On Tap?
It's simple. Just press the home button for 2-3 seconds. It does not matter, which application you are using, Google Now On Tap will scan the page looking for information.
Have you received an email from a colleague who invites you to his birthday party at a place called "Da Gino" and you have no idea where it is? So, you can press the home button for a few seconds and Google will find the address.
When Google Now On Tap will be available?
Google Non On Tap is available on all smartphones, which received an update of Android Marshmallow. Google still working on Google Now On Tap to make it compatible with more and more third-party apps and to improve the results. Surely one of the most interesting features of Android.
Google Now on Tap: most interesting Android function
updated:
December 19, 2015
author: