Google may submit a built-in Android VPN-service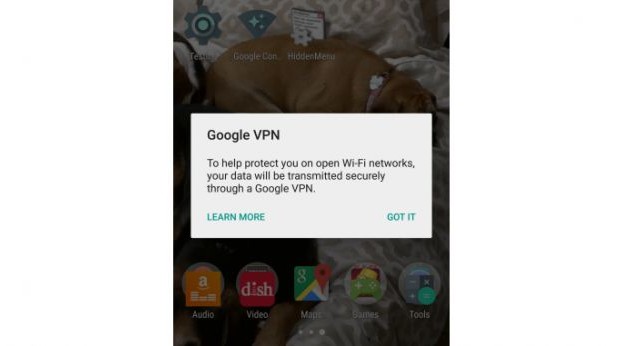 Exploring the settings on your Android 5.1 Google Nexus 6, the author of the site pocketables.com found hidden settings, showing that Google can build VPN service directly on the Android to create secure connections to open WiFi networks.
In order to find traces of Google, VPN must go to settings: Settings> Apps> All. Then scroll through the screen until the application Google Connectivity Services.
Direct launch VPN service with it in Android 5.1 and is impossible to start the corresponding function is necessary to use the application QuickShortcutMaker, which create a shortcut with parameter com.google.android.apps.gcs / com.google.android.apps.gcs.WifiAssistantOptInActivity.
Launch shortcut dialog displays Google VPN, reporting that this kind of connection allows you to protect the information transmitted in the open WiFI networks.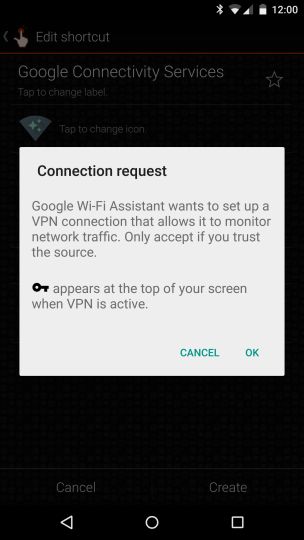 Direct connection via VPN does not work yet, but the presence of the application and links to the help page Google VPN https://support.google.com/mobile/?p=google_settings_VPN, yet throws to start page Google Help, gives it clear that such service in the bowels of Google developed.
Google may submit a built-in Android VPN-service
updated:
March 13, 2015
author: