Google Jump: a complete ecosystem for the creation of VR-Video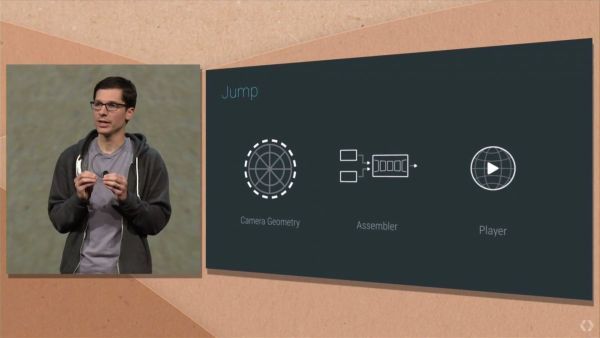 At the conference for developers Google introduced Jump – complete ecosystem for the creation and dissemination of VR-video. Bevor Clay (Clay Bavor), vice president of products, said that in the Jump – three components: 16-chamber installation software automatically connects to the video panorama with 360 degrees, and the player.
Thus, for the project Google has developed drawings to create a setting that can shoot up to 16 cameras. The conference has even had a first sample from GoPro.
Bevor said that theoretically you can use any camera, and the installation can be made from any material (Google itself tried to print a the 3D-printer or even make one out of cardboard). In summer, the company will publish the drawings, so that everyone could assemble their own installation. Needless to say, the model of the GoPro have a significant advantage: it does not have to worry about optimization.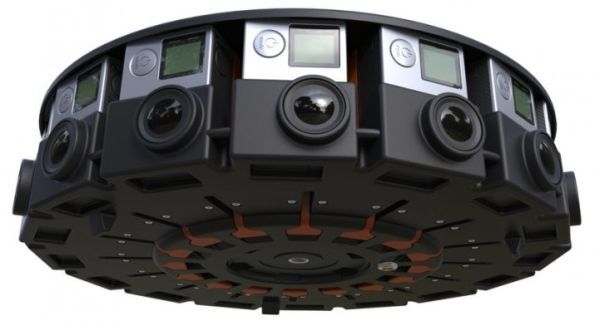 The second component is a software platform Jump. "That's where the magic begins Google," – says Bevor. Appropriate software, which Google calls "assembler", creates a VR-video recordings of all 16 cameras installation. And it is not only "glues" that fell into the lenses, but also generates a missing point of view.
And as a player serves the familiar YouTube, Google decided not to create a separate player specifically for VR-content. "If you want to try the VR-video, you will need only the application YouTube, smart phone and head-mounted display," – said Bevor.
Google Jump: a complete ecosystem for the creation of VR-Video
updated:
May 29, 2015
author: