Google is developing version Android N for desktop
One of the main functions of the first preview version Android N is multi-window mode, which allows you to use two applications at the same time on one screen in both portrait and landscape orientations. Many people expected that next Android update adapts the system not only for tablets, but also for computers like Remix OS 2.0. According to the latest figures, Google is really working in this direction.
Inquisitive enthusiasts have already found some mention of the mode "Freeform Windows". After that, the network immediately appeared speculation that Google adapts new version of Android for computers. Today, this information was confirmed. User Zhuowei Zhang found a way to activate a desktop interface in Android N.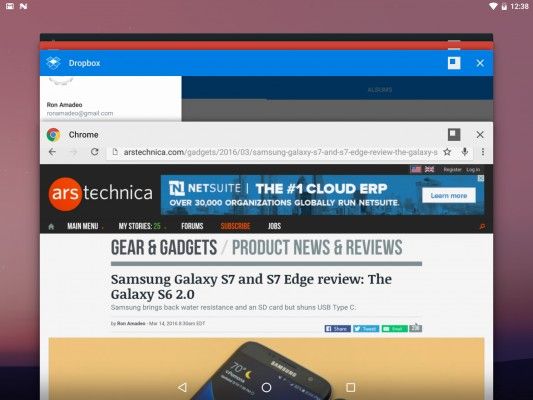 Desktop interface Android N works as expected: when you activate mode in menu of recently opened applications you will see another square icon the cross in the upper right corner, by pressing on which the program transition from full-screen mode in adaptive. The size can be changed by pulling the usual for the window border. Application interface automatically adapts to the size of window. In this mode you can use multiple applications at once on the screen. If you click on the button "Home" or "Recent", the programs will disappear from the screen, but they will remain miniatures right on your desktop. Swipe gesture allows to close them.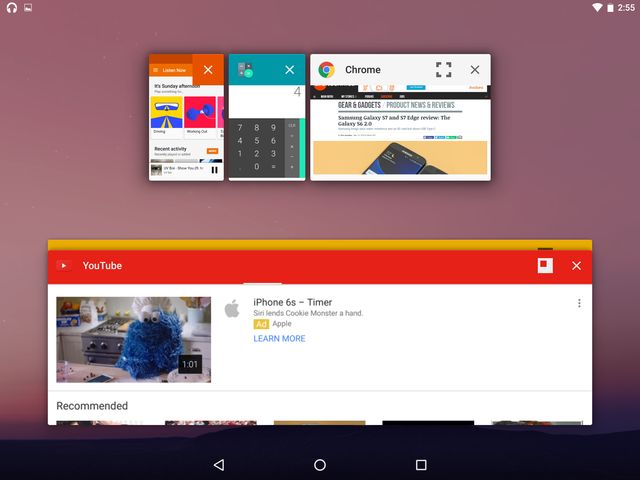 In the top bar of any application there are two buttons – close and expand (to return to usual mode). Freeform Window is also compatible with multi-window mode, which is available in Android N without additional configuration – you can split the screen into two parts and use several applications. It is worth noting that the usability of the interface is far away from the level Remix OS 2.0.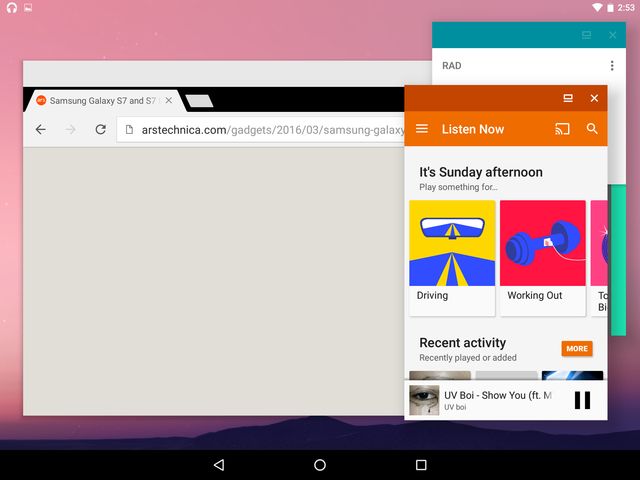 Activate multi-window mode in Android N is quite difficult. You will need to flash the custom system image using TWRP, and use ADB Shell to enter a special command. Later, we'll add a full instruction.
Google is developing version Android N for desktop
updated:
March 21, 2016
author: