Gigabyte offers a single-slot graphics card GeForce GT 730 with new cooler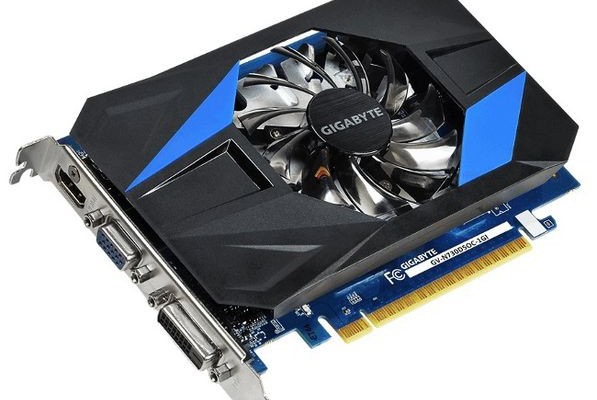 In the budget segment, NVIDIA GeForce within the series 900 has not yet introduced new products, so users are still remain relevant models in the GeForce 700. Keenly aware of this Taiwanese company Gigabyte Technology continues to periodically replenish the market with inexpensive models. The day before, for example, became aware of the willingness to go on sale video Gigabyte GeForce GT 730 (GV-N730D5OC-1GI) , which has, by the way, single-slot execution.
New on the basis of 28-nm chip GK208 -400 carries 384 stream processors and users will appreciate the forced frequency of GPU, which was raised from 902 MHz to 1006 MHz. Onboard GDDR5 memory capacity of 1 GB with a 64-bit interface has an index of frequency of 5000 MHz.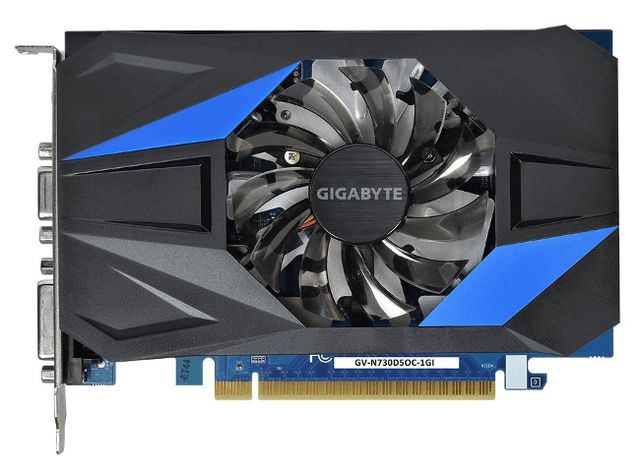 With regard to the design of the adapter Gigabyte GeForce GT 730, the basis of the printed circuit board using the normal blue, built using the concept Gigabyte Ultra Durable 2, cooling system novelty consists of an aluminum plate supporting the charge and blowing it and the surrounding components of the fan diameter of 80 mm.
The interface panel graphics will offer users access to video outputs DualLink DVI-D, HDMI, D-Sub, connector connect to the motherboard – PCI-Express 2.0 x16. Retail price models Gigabyte GeForce GT 730 (GV-N730D5OC-1GI) will be equivalent to $ 67 CSHA .
Gigabyte offers a single-slot graphics card GeForce GT 730 with new cooler
updated:
July 15, 2015
author: