Gigabyte is ready to release for sale card Radeon R9 390X / 390 WindForce 2X cooler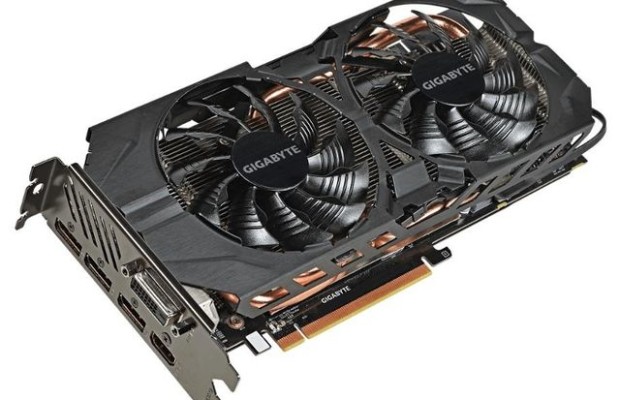 The company Gigabyte Technology has announced the immediate availability of two new series of graphics cards Radeon 300. It is a model Radeon R9 390X (GV-R939XWF2-8GD) and Radeon R9 390 (GV-R939WF2-8GD) , which are equipped with a proprietary cooling system WindForce 2X.
The local dual-slot cooler will appreciate the support of technology 0dB Semi-Passive, at minimum load transforming adapters in silent mode. The design has a pair of 90-mm fans with longitudinal fins and several copper heat pipes with direct contact with the chip. Also there is a large aluminum radiator and rear diffuser plate.
Model Gigabyte Radeon R9 390X (GV-R939XWF2-8GD) features 2816 stream processors, core and memory operating at a frequency of 1050 MHz, and 6000, respectively. There are 8 GB of GDDR5 memory with 512-bit interface. The adapter Gigabyte Radeon R9 390 (GV-R939WF2-8GD) reduced the number of shader units to 2560 units, and the GPU frequency is set at around 1000 MHz. The other characteristics correspond to those of the older model.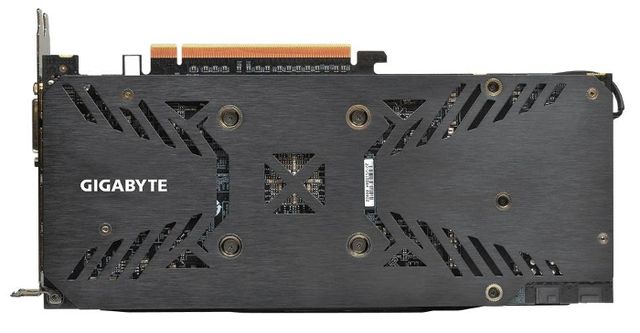 New products are on the interface panel video outputs DualLink DVI-D (x1 ), HDMI (x1), DisplayPort (x3), additional power is supplied with a set of connectors 6-pin + 8-pin PCI-E Power. The price of products has not yet been clarified.
Gigabyte is ready to release for sale card Radeon R9 390X / 390 WindForce 2X cooler
updated:
July 14, 2015
author: