Gigabyte has introduced two compact GeForce GTX 960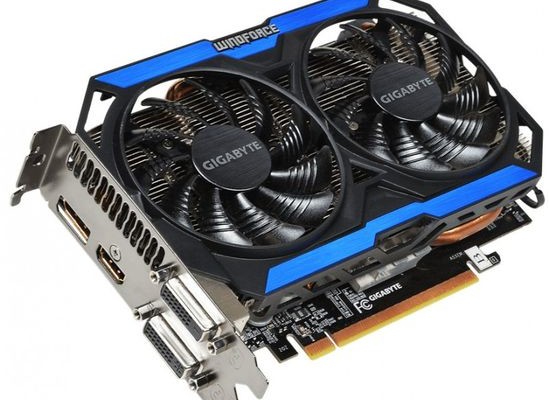 oday, the fashion video compact drive – at least, such a conclusion You can make new products manufacturers. Especially noticeable tendency for middle-class graphic cards. Manufacturers continue to compact version of GeForce GTX 960 , now it is all Gigabyte.
Gigabyte has introduced two new compact models of GeForce GTX 960. Namely 4GB N960OC-4GD and 2GB N960OC-2GD, length is only 181 mm. Gigabyte was not able to reduce the graphics to the standard Mini-ITX with a length of 170 mm, but is very close to this value. From competitors only ASUS GTX960-MOC 2GD5 OC Mini boasts so small in size. Although 181 mm at the Gigabyte GeForce GTX 960 – the same excellent results.
The basic rate of two graphics cards 1.190 MHz GPU Boost mode minimum strap is 1.253 MHz. For comparison, the reference model GeForce GTX 960 we get the base frequency 1.127 MHz, the minimum slat Boost – 1.178 MHz. 2 or 4 GB of GDDR5 memory and the video card running at 1,750 MHz. For cooling Gigabyte uses aluminum radiator, but it permeates the S-shaped copper heat pipe 8 mm thick. Two fans provide plenty of fresh air. Additional power is provided by a 6-pin power connector. Video outputs are represented by two dual-DVI, HDMI 2.0, and even DisplayPort 1.2a.
It is not known when the video card Gigabyte 4GB N960OC-4GD and 2GB N960OC-2GD go on sale and at what price.
Gigabyte has introduced two compact GeForce GTX 960
updated:
July 1, 2015
author: