Gigabyte has announced a GeForce GTX 970 graphics card with cooler Twin-Turbo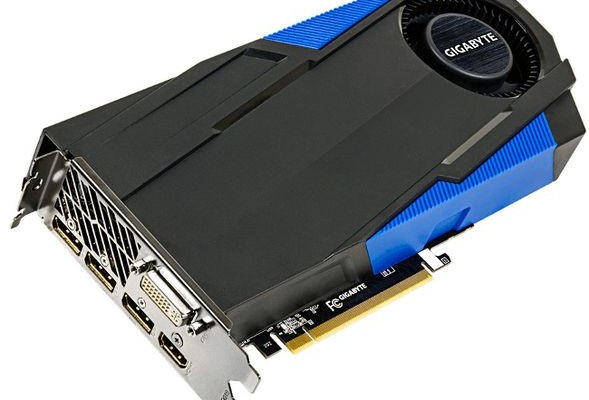 The Taiwanese company Gigabyte Technology report on readiness of the new version of graphic accelerator GeForce GTX 970. The model is the marketing name GeForce GTX 970 Twin-Turbo (GV-N970TTOC-4GD) , The local cooling system is designed in such a way that through the interface panel to blow hot air out of the case. The adapter is built on a shortened PCB, although the length of the specified dual-slot cooler and saves space inside the case.
SB consists of black-and-blue plastic housing and powerful turbine, unfortunately, consider that hides the casing is not possible. Extra power in the Gigabyte GeForce GTX 970 Twin-Turbo is provided with just one 8-pin PCI-E Power, news on the interface panel video outputs DisplayPort 1.2 present in an amount of three pieces, as well as one HDMI 2.0 and DVI.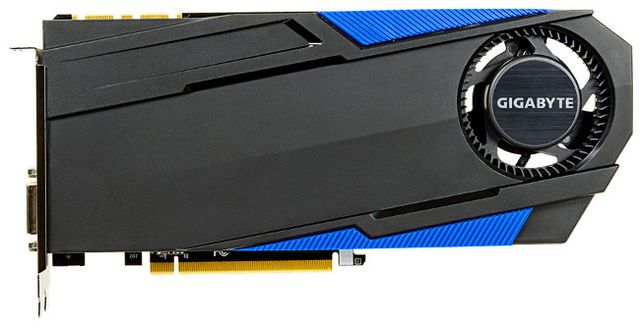 It is well known that the factory passed the procedure of acceleration accelerator. Thus, the GPU clock speed from standard 1051/1178 MHz was boosted to 1101/1241 MHz, with 4 GB of internal memory GDDR5 characterized by a standard measure in the 7000 MHz band. The cost of new items is $ 310 .
Note that Gigabyte is ready to offer and do not overclocked modification, which is $ 10 cheaper.
Gigabyte has announced a GeForce GTX 970 graphics card with cooler Twin-Turbo
updated:
July 30, 2015
author: