Epson presented printer ink cartridges that can fill the user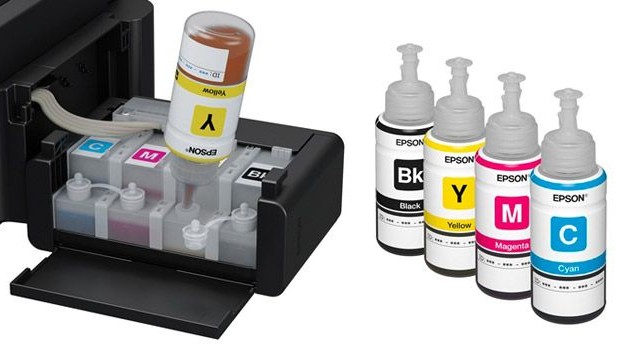 On the new Epson printer families have to say not often, but in the development of family EcoTank Epson went quite unusual interesting way, which just need to talk. Until now, printer costs a buyer relatively inexpensive, because the fixed assets required in the printer itself, and cartridges. Manufacturers of all time inventing new ways to complicate the possibility of refilling cartridges. For example, a set of chips that complicate refilling cartridges.
EcoTank series printers are equipped with Epson's ink cartridges that can be refilled. Buyer can fill cartridges with ink from a bottle, and he did not need to buy new cartridges. These cartridges are installed in the printer forever. However, the drawback is that the printer would cost at least $ 400. Therefore, the buyer would pay a large sum for the printer, but will save on buying cartridges. The set includes ink, which will last for two years, according to the manufacturer. Whether users will appreciate this approach, only time will tell.
So far, the two new models – ET-2550 and ET-4550 – available only in the United States.
Epson presented printer ink cartridges that can fill the user
updated:
August 7, 2015
author: