Endless dekstop received full funding on Kickstarter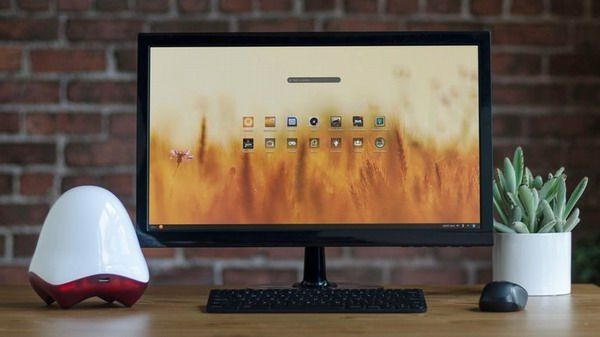 Kickstarter system successfully completed a round of financing the project Endless. These are computers for developing countries, made in a compact and has a unique design.
Endless – it can be said nettop since it several times smaller than the usual system blocks. Inside there is a board with a processor Intel Celeron N2807, frequency is 1.58 GHz in two cores. Production technology – 22-nanometer. The CPU integrated graphics card and memory controller. Volume amounted to 2 gigabytes RAM. Computer Endless offered in two versions – one is 32 GB ROM, and the second has a built-in speaker, Bluetooth and Wi-Fi, and a 500-gigabyte hard drive. Price question – 170 and $ 230 respectively. Total, almost 20 times cheaper than new domestic PC.
In a small housing Endless has HDMI and VGA, network card, two USB 2.0 ports and one USB 3.0. But the standard Windows OS is not provided – instead installed proprietary system Endless OS, under which it has been written about 100 major applications. However, no one bothers to install Ubuntu or any other distribution of Linux – all of them are free, and certainly under the listed drivers contain iron.
Endless dekstop received full funding on Kickstarter
updated:
May 26, 2015
author: