EK Water Blocks has officially introduced water blocks for the Radeon R9 Fury X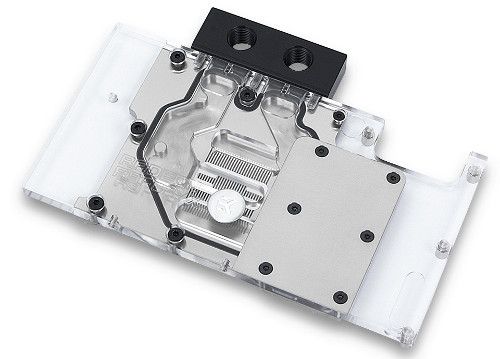 The Slovenian company EK Water Blocks continues to provide users demanding high performance cooling systems. Especially for optimal temperature reference model Radeon R9 Fury X eminent developer of single-slot water block is offered under the marketing name EK-FC R9 Fury X , in the zone of the GPU which gets placed on it stack memory HBM, as well as the power system adapter.
As always, the manufacturer says about the unique configuration of channels that can not only increase the efficiency of the decision, but also keep it at a high level even when working with low-powered pumps. Ground water block is made of electrolytic copper (ordinary or nickel-plated), while the top cover can be made of POM-acetal or acrylic.
Also available for modification, in which the cover is equipped with two slots for 3- mm LEDs. Brass sinks are pre-installed on the EK-FC R9 Fury X, which greatly simplifies the installation process.
In addition, EK Water Blocks announces the availability of a special module FC Terminal, allows you to combine into a single system for up to four adapters Radeon R9 Fury X. proposed and rear diffuser plate card on core AMD Fiji.
EK Water Blocks has officially introduced water blocks for the Radeon R9 Fury X
updated:
July 8, 2015
author: