Download iOS apps directly from Pinterest
By Jonathan Davis on Feb 12, 2015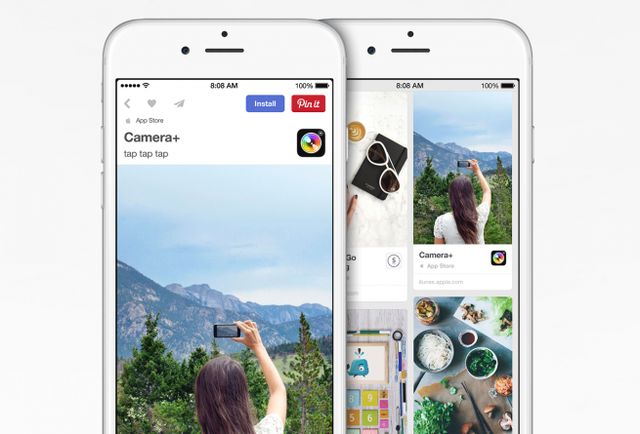 Pinterest opens a new market, iOS applications. From now, with the new update of your application, you can immediately download applications for the iPhone and iPad directly from the Pinterest app without going through the Apple store. That is, for the first time ever Apple allows not directly control the applications that users are lowered.
The Cupertino have always restricted to maximize the ability to install applications from outside its App Store. In fact, until now could only install an app from another store by Jailbreak the terminal. But Apple begins to open his hand. Once agreed that third parties may add widgets and could exchange information between several applications directly, the ban was open.
Now is Pinterest who has reached an agreement with Apple to make apps can be downloaded from your application without having to go through the App Store. Obviously there is a counter, as this is still done from within the Cupertino company through a simple download link on Pinterest app. But still remains unprecedented.
Pinterest is a free application that allows a board with several pictures on them, they call Pins and in which everyone is supposed to have a different theme. Well, Pinterest has become a very popular social network but as happens to all needs monetize their social success. To do already have advertising, a little disguised the truth, and now want to add the application download. Thus Pinterest can start selling space for those developers who want to publicize or promote their apps, which has already given enough money to both Facebook and Twitter.
At the moment you can only download applications from the iPhone or iPad. We'll see if in the future Pinterest also opens the door for applications to Android and Windows Phone.
Download iOS apps directly from Pinterest
updated:
February 12, 2015
author:
Jonathan Davis