Deus Ex: Mankind Divided will be one of the first games to support DirectX 12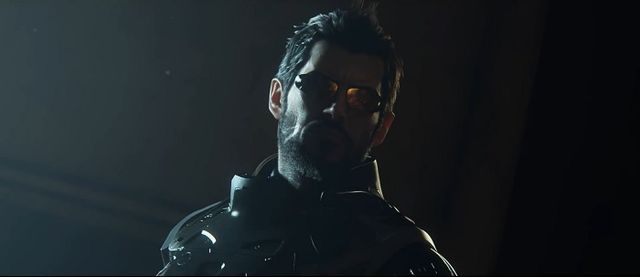 Here and begin to slowly emerge some (but what) the technical details announced yesterday Deus Ex: Mankind Divided. The novelty is created using the API DirectX 12, which are high expectations. Thus, Deus Ex: Mankind Divided will be one of the first games to support this API. And, perhaps, the first all – depending on the rate of appearance on the shelves. Recall that the main highlight of DirectX 12 is a low-level access and reducing the load on the CPU, so you can increase the number of draw calls (draw calls) and improve the quality of graphics.
It was the first, most of the technical details. The second part is the declared support of innovation technology AMD TressFX, which will make a stylish beard our protagonist smooth and silky.
Events unfold Mankind Divided two years after the events Human Revolution: in the yard in 2029 th. In a society growing degree of hatred, and altered the citizens begin to be treated as scum, separating them from the "normal society." There is a growing level of crime and terrorism, but as it turns out, these acts of intimidation are used as a secret organization shirmochki, which can be done for the dirty work, building control plans for humanity. Uncover a plot to be Adam Jensen, now members of special anti-terrorist services of Interpol.
The game is created for the PC, PlayStation 4 and Xbox One. Release will take place "soon". When exactly – still a secret.
Deus Ex: Mankind Divided will be one of the first games to support DirectX 12
updated:
April 9, 2015
author: