Android 5.1 Lollipop incoming unofficially on devices Nexus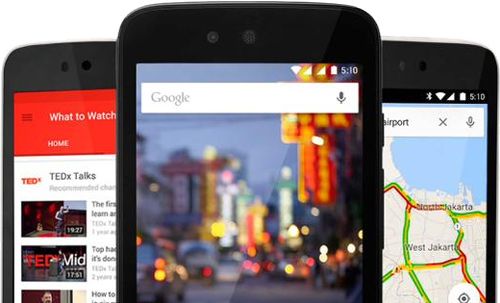 During the evening of Wednesday, have flocked online the first rumors about Android 5.1 Lollipop. The name of the next release appeared on the official Android One (then disappear) and simultaneously were released the first updates on the devices of the series of economic smartphones. Currently lacks an official changelog about news, for what appears to be a release more than anything else "corrective".
Lollipop has already arrived on various Android devices, including models of the Nexus family, however, bringing various teething problems brought to light by the first users of the new version. We do not know yet whether the new version of Google has provided accommodation to address problems related to poor performance or repeated loading from scratch the app kept in memory, and to get an answer we can not do anything but wait for the release on the first Nexus.
According AndroidPolice the timing may be particularly short. Artem Russakovskii probed the server logs of the US site finding some items related to the latest Nexus with various builds of Android 5.1. Among these we find the Nexus 5, Nexus and Nexus 6 9, but it is definitely likely that the new version will be released on other devices of the family who have had access to Lollipop.
At the time of writing, the roll-out of Android 5.1 was launched exclusively on some Android smartphone Series One, scheduled for emerging markets. Lacking to date official information on the various devices on the release of the Nexus family. Of course we will not fail to inform you as soon as something changes, bringing you together with the official changelog with the list of all the news that Google has planned for its users.
Android 5.1 Lollipop incoming unofficially on devices Nexus
updated:
February 5, 2015
author: