Android 5.0 Lollipop more stable than iOS 8 with the third-party app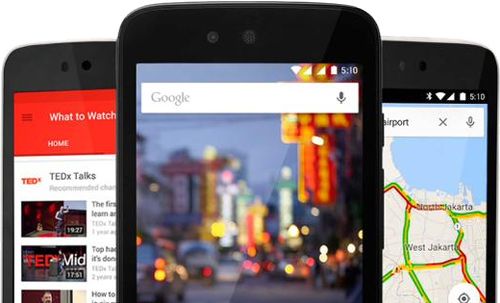 Based on the many complaints of the first users, Android 5.0 Lollipop might not seem the most successful release of the operating system of the Big G. The "early adopters" have encountered numerous problems on the stability and, above all, a substantial degradation of the operational. To analyze empirically the stability of the platform we thought Crittercism, that put it in comparison with iOS 8.
It is a company that is responsible for analyzing the performance of mobile applications with the goal of providing professional advice to developers. Crittercism reports that the "crash rate", ie the rate at which changes seen crashes on running applications, is 2% of Lollipop, where iOS 8 makes record 2.2%. According to data of the company, in addition, the latest version of Android is significantly improved in terms of stability, whereas iOS recorded a slight worsening.
KitKat and Ice Cream Sandwich were both scoring a crash rate of 2.6%, while iOS 7 stopped to 1.9%. According to data from Crittercism of 2012, Android was already ahead in terms of stability with respect to the platform of the iPhone, even on older versions. It is a result that clashes with what is believed rather generically, where the closed nature of iOS logic should allow for substantial advantages in terms of performance and in terms of stability.
They are, however, many reasons why you may reveal crash in app installed: on one hand they can be in fact related bug in the OS or system API, the other may depend on the same device or by the Code of 'application. Latest iPhone still have 1GB of RAM, a feature that could represent a severe bottleneck in a sector in which individual applications are becoming more complex.
However, an incontrovertible fact: Crittercism empirically evaluated an increase in crash on iOS, whose latest versions indeed appear slightly less stable, a phenomenon which instead follows the trend reversed on the system of the green robot.
Android 5.0 Lollipop more stable than iOS 8 with the third-party app
updated:
February 14, 2015
author: