Android 5.0.2 came out for the Samsung Galaxy S6 edge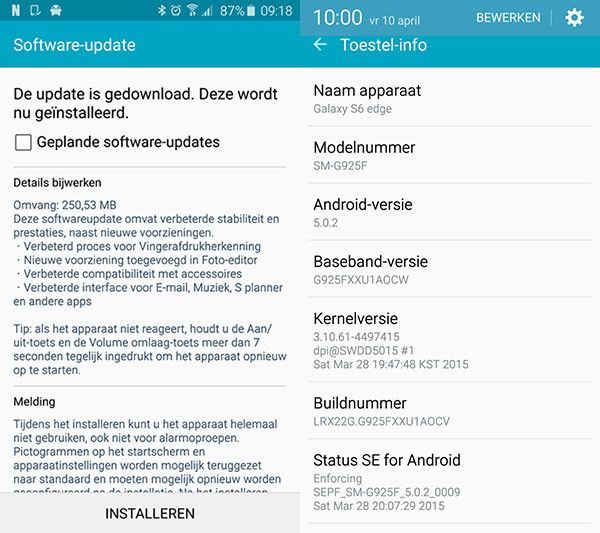 On the eve of a sale of its smartphone Galaxy S6 edge, Samsung has decided to play it safe and released for a fresh update Android 5.0.2, which fixes several critical errors caused by the operating system Android.

New Android 5.0.2 Lollipop for Samsung Galaxy S6 edge weighs about 250.53 megabyte. As the producer, despite the large size of the update, it is purely cosmetic in nature, affecting only the overall performance of your smartphone. In this case, no external change firmware, weighing more than 200 megabytes, does not work. Official site of the South Korean manufacturer also said that after the upgrade curved screen model Galaxy S6 edge becomes more responsive, and some standard applications received new setting.
Thus, in the Photo Editor have the opportunity to edit photo "on the fly". And to add new accessories, which smartphone Galaxy S6 edge can interact. Update first appeared in the Netherlands. Given that this model has only recently entered the market, we can hardly expect that the distribution of the firmware will take a long time.
Android 5.0.2 came out for the Samsung Galaxy S6 edge
updated:
April 12, 2015
author: