Amazon.com shares rose 9% after the publication of the quarterly report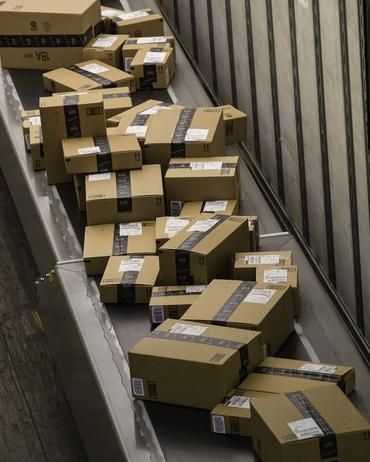 Amazon summed up the work in the fourth quarter of 2014 After the failure of the third quarter financial results for the fourth clearly improved investor sentiment Internet companies. This year's Pre-trade is characterized by high activity, so the company was able to increase revenues over the same period last year by 15% to $ 29.3 billion. The implementation of the products brought Amazon $ 23,1 billion work services, including cloud – $ 6 2 billion. According to the forecast of analysts revenue for the quarter was to be $ 29.68 billion.
Volume profits exceeded analysts' expectations, demanding that Amazon has limited investment activity. The company earned for the fourth quarter, bringing it about one-third of the annual income of $ 214 million, which is slightly less than the result of a year ago, is $ 239 million. Earnings per share (Non-GAAP) was $ 0.45, while analysts expected $ 17.
In the previous quarter, the company had losses of $ 437 billion in the second quarter loss of $ 126 million in the first quarter was a profit of $ 108 million.
Over the past year significantly increased the number of participants Prime service despite the fact that the annual subscription fee was increased in March for $ 20 – from $ 79 to $ 99.
Over the year, Amazon had revenues of US $ 88.99 billion, which is 20% higher than the result of 2013, equal to $ 74.45 billion. Net loss amounted to $ 241 million, while in 2013 it had a profit of $ 274 million.
In the current quarter, Amazon expects to receive proceeds of between $ 20.9 billion to $ 22.9 billion, which is higher than the first quarter of 2014 by 6 – 16%. The company does not rule out operating losses to $ 450 million, although it may be profit to $ 50 million. In the first quarter of last year, operating income was $ Amazon 146 million.
After the publication of the quarterly report Amazon's share price increased by 9%.
Amazon.com shares rose 9% after the publication of the quarterly report
updated:
January 31, 2015
author: