Adobe Creative Cloud in 2015 – a big summer update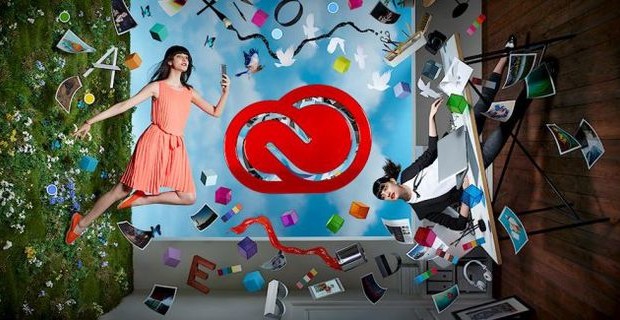 Adobe is not far behind from that in the IT-world schedule of major annual updates. Despite the fact that the main products included in their package Creative Cloud, throughout the year get some pretty significant updates, Adobe still make a great major release "all at once". It is this and held the other day. What's new in 2015 brought Creative Cloud?
Firstly, changes were most cloud service. Sync has become more global, we can now start working on the same device and continue on another. In this Creative Cloud Libraries will take care of synchronizing all the necessary resources: palettes, fonts, pictures, and so on. D.
In addition, the company introduced a new service Stock Photos Adobe Stock, featuring tight integration packages in Adobe (currently available in a very limited number of countries). Search photos can without leaving the program, that's probably convenient, although most of the "artists" who are used shamelessly to drag images from the Internet, the idea of paying for the photos seem strange. Photos can be purchased individually or subscribe to allow much to save.
Of course, not spared the changes and all the programs that are part of Creative Cloud. To describe all the innovations in one article will not be easy, so I'll concentrate on the major programs – especially those that are used.
Photoshop CC received function Artboards, which allows you to assemble in a single document multiple images at once and easily move between them. Also it has been added Photoshop Design Space, which is a simplified interface to create preliminary sketches. For these innovations it becomes clear that Adobe has finally realized the threat posed by applications such as Sketch, and tried to give it an adequate response. As it turned out – only time will tell.
There have also been revised and accelerated tools "Lecha brush" and "patch". According to the company, they work faster and give better results.
Lightroom (like Photoshop) got a new tool for removing (or, if desired, add) haze in the photos. It helps a lot to improve the scenery, shot on a clear day. A host of new tools acquired mobile version Lightroom.
Illustrator CC is faster (sometimes up to 10 times), the maximum increase is 10 times increased and now stands at 64,000%, was also added to the new interface that makes it easy to add documents graphs and charts.
One of the biggest changes touched Premiere Pro CC. It has added new tools for color correction and additional functions for processing audio tracks, support for Creative Cloud Libraries and more. After Effects CC got people tracking feature that makes it easier to use them for effects. Also in the program has been added Adobe Character Animator, allowing tethering 2D-animation-to-face man shoot via webcam. This allows you to easily create animation with live natural emotions and speech. Of course, there has not been without the support of Creative Cloud Libraries.
Also, various minor improvements gained InDesign CC, Dreamweaver CC, Muse CC, Flash Pro CC and other applications CC.
In general, Adobe chose a very right direction of development, allows creative people to work anywhere: even on a smartphone, at least on the tablet, at least for the PC. Transparent integration of Creative Cloud makes it easy to integrate different devices into a single operation.
Adobe Creative Cloud in 2015 – a big summer update
updated:
June 18, 2015
author: