A new edition of PlayStation 4 will be effective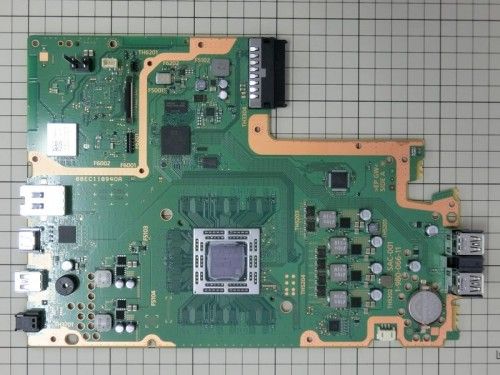 Sony a long time does not change the PlayStation 4, but is now preparing to release to the world market a new edition of the console. The new edition is called CUH-1200, it has so far appeared only in the Japanese market. Sony has increased the efficiency of the game console. To do this, the equipment has been modified. In addition to the new power supply, the manufacturer uses a new motherboard. This card was the 60 mm less because instead of 16 GDDR5 chips are now used only eight. Memory capacity remains unchanged, as the capacity of each chip has doubled and is at 4, and 8 Gbps. It chips made by Samsung, and besides the fact that they became less voltage dropped from 1.5 to 1.35.
In addition, the modified drive Blu-ray, but the performance here He remained at the previous level. I changed only the closing mechanism. Unchanged remains SoC Jaguar, however, improved radiator. Changed heat pipes and fins, thanks to the weight of the console may be reduced by 10 percent.
Thus, the new edition of the PlayStation 4 CuH 1200 will offer the same performance but will consume less energy.
A new edition of PlayStation 4 will be effective
updated:
July 4, 2015
author: